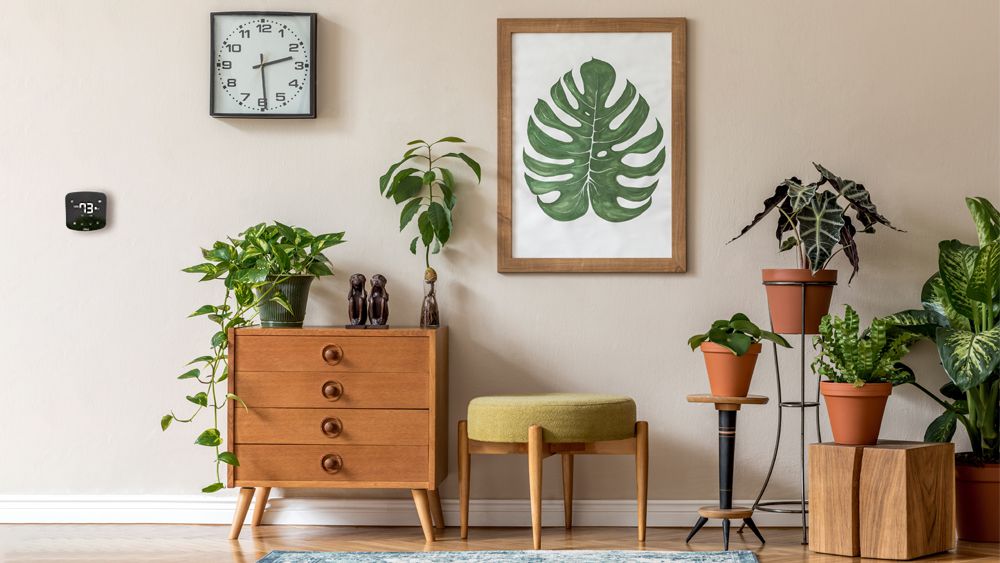 Houseplants bring in a plethora of benefits. They add a touch of nature to your home while also helping reduce stress and anxiety. In addition, they act as natural air purifiers, hence aiding indoor air quality.
However, when it comes to their care, they can be a bit fussy. Even when you give them plenty of sunlight and water them regularly, they can still look dull. Sometimes also posing signs of stress, such as dropping leaves.
Why is that?
The answer lies in fluctuating indoor temperature and humidity for plants.
Whether you keep your plants outside on balconies or have them indoors, temperature changes can affect them significantly. This particularly happens during winters. The fluctuations from daytime warmth to frosting chill in the night can make it hard for your houseplants to adjust and thrive. On top of that, limited sunlight exposure also comes into play during seasonal weather changes.
This article will help you handle your houseplants better this winter. First, let's dig deep into the science behind how temperature affects their growth. What temperature is too cold for plants. And the perfect way to maintain the best temperature for plants using smart climate control.
How Does Temperature Affect Plant Growth?
Houseplants can only survive in a narrow range of conditions. This is especially true considering their temperature needs. Even if they manage to survive temperatures outside of their optimal range, they won't be able to thrive and grow.
Temperature affects plant growth by influencing cellular activities such as photosynthesis, respiration, and transpiration. Let's briefly learn about these processes to understand your plants better.
During photosynthesis, plants create food in the form of glucose using sunlight.
Respiration involves converting that glucose into energy and distributing it to the entire plant. This process varies in sunlight and dark-lit conditions.
If the daytime temperature is high but the light provided to the indoor plants is low, the plant will produce little food. Consequently, respiration will break down almost all of it, leaving little for growth. Similarly, the plant breaks down all the glucose produced at high temperatures, leaving none for growth and other activities. This is why the temperature needs for indoor plants vary from daytime to nighttime.
Transpiration is the process in which roots absorb water and then release it in the form of water vapors through small openings on leaves. These small openings, stomata, are used to exchange water, carbon dioxide, and oxygen.
When the temperature for plants increases, the transpiration rate also increases. But, in extreme heat, it slows down to conserve the water. On the other hand, cooler temperatures cause the stomata to close completely, decreasing the rate of transpiration.
When stomata are closed during extended periods of hot or freezing temperatures, it negatively affects plant growth. This is because plants can't take in carbon dioxide needed for photosynthesis and are unable to form glucose, resulting in stunted growth. 
Best Temperature for Houseplants
Temperature needs for houseplants differ across species. However, a generalized ideal range for indoor houseplants is 70-80 F during the daytime and 65-70 F at night.
During the day, warmer temperatures boost the process of photosynthesis. Tropical houseplants such as philodendron, palms, ferns, peace lily plants, and pothos benefit from high daytime temperatures because their growth rate increases.
At night, the plant's metabolism slows down. Therefore, they conserve food and water collected throughout the day. Flowering plants, for instance, do best in warmer daytime temperatures and lower nighttime temperatures between 55 to 60 F. This lower range helps the plant recover from a water loss during the day and increases flower longevity.
Maintain Best Temperature for Houseplants Using Smart Climate Control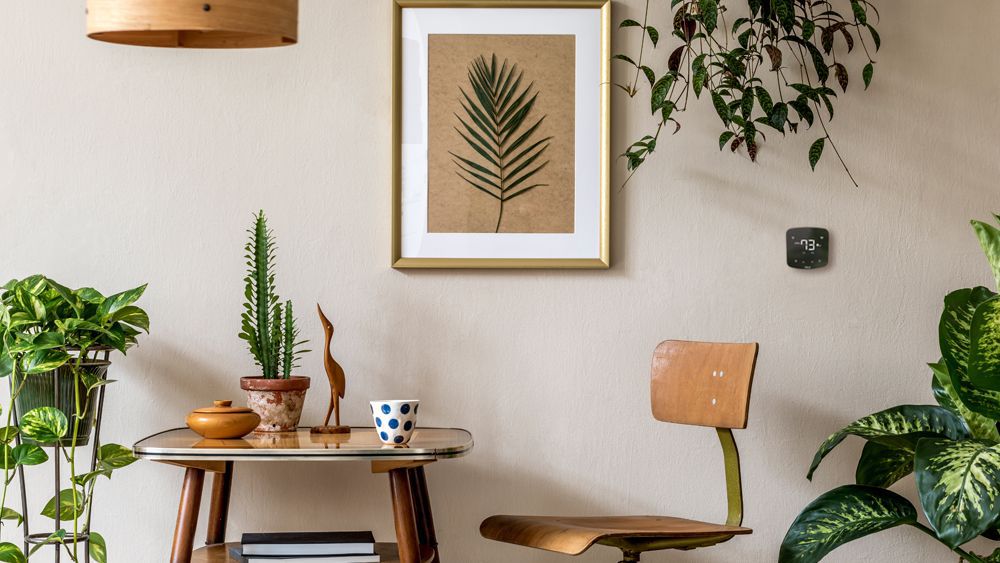 Now that you know the best temperature for your plants, you must be wondering how to achieve and maintain the ideal range?
We recommend using smart climate control devices to maintain the best temperature for your houseplants!
Smart thermostats or smart AC controllers for mini-split, window, or portable AC have built-in temperature sensors. They help you maintain the ideal temperature not only for yourself but also for your plants.
Cielo Smart AC Controllers
Your best choice to make any mini-split, window,
or portable AC smart. Enhance your comfort and savings.
Shop Now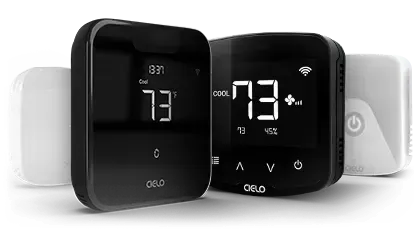 You can use Comfy Mode or the daily scheduling feature to set different daytime and nighttime temperature ranges. If you travel a lot or spend most of your day at the office, you can connect your smartphone to these smart devices and make any changes on the go. You will surely be welcomed home by happy plants that were enjoying a perfect temperature throughout the day.
If you have placed all your plants in one room or a small corner in your house, you can install a ductless unit in that area. Additionally, connecting it with a smart AC controller like Cielo Breez Plus for ideal temperature management will do wonders for your plants.
Cielo Breez smart AC controllers have a Comfy Mode that automatically turns your AC on/off if the temperature deviates from your preset value. For example, if you have set the nighttime temperature between 65-70 degrees, then the Cielo sensors will trigger to work and maintain your defined temperature ranges.
What Temperature Is Too Cold for Plants?
Some plant parents have an extensive collection of cacti and succulents, while some love blooming plants. Big tropical plants such as ferns and palms are everyone's favorite and are found in most homes, basking in the sun on balconies.
Let's have a look at what temperature is too cold for different types of houseplants.
How Cold Is Too Cold for Tropical Plants?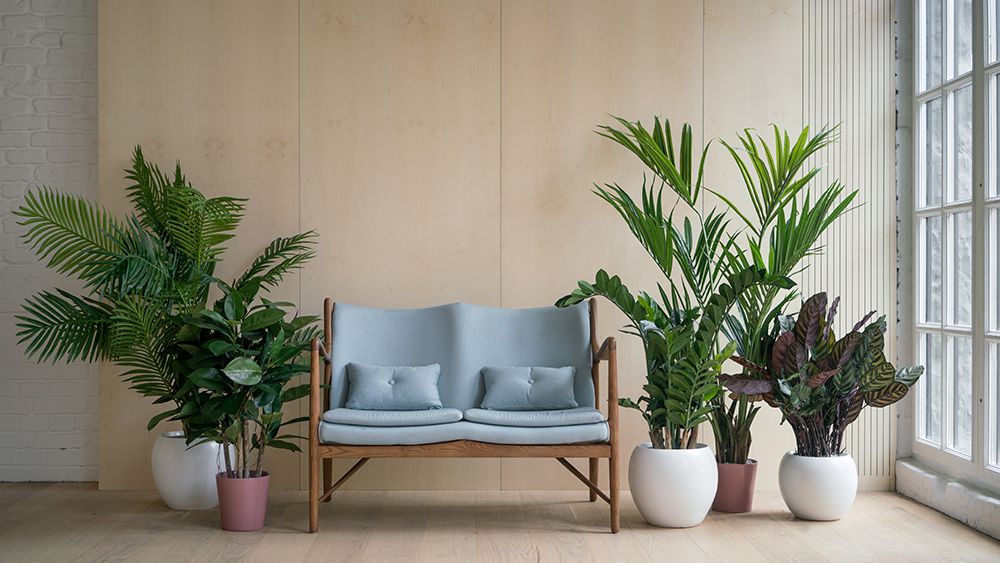 Most tropical plants such as ferns, palms, spider plants, pothos, and philodendrons love cold nights between 60 to 65 degrees. However, they cannot tolerate chilly nights going below 50 degrees. Anything lower than that results in stunted growth and, ultimately, demise. Therefore, it's best to adopt protective measures if you have giant palms or hanging tropical plants outside before the temperature takes a sharp dip.
What Temperature Is Too Cold for Cacti & Succulents?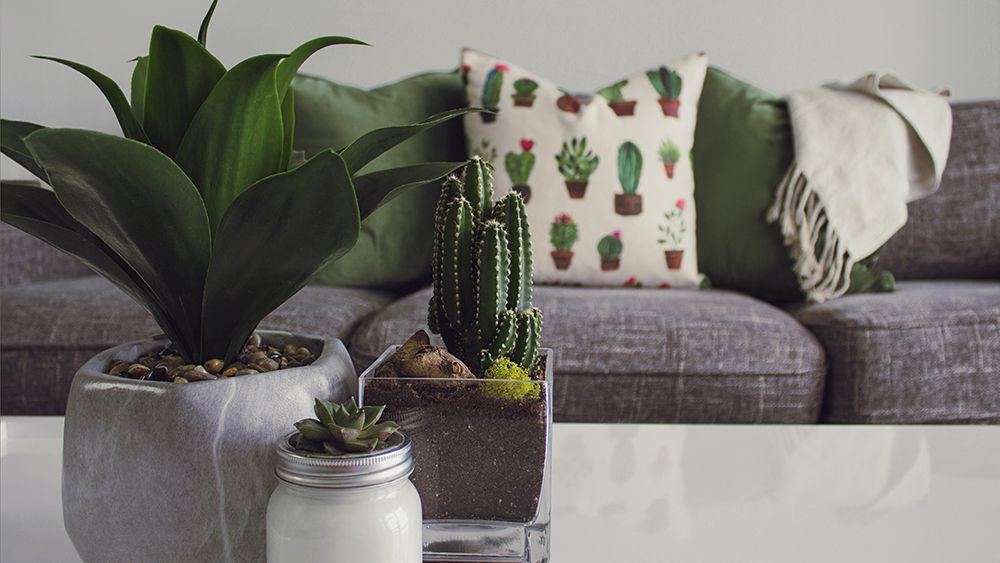 Cactus species are native to desert or mountainous areas. Some are cold-hardy, while some cannot survive freezing temperatures below 40 F. The fishhook barrel cactus, for example, can survive in temperatures as low as 5 F. Now, that's a pretty hardy cactus! Cold hardy cacti survive by expelling water at night so that their cellular membranes don't freeze overnight.
Succulent plants are native to desert and semi-deserts and store water in their leaves. Most succulent species cannot tolerate temperatures below 40 F, particularly with tender leaves such as echeverias.
How Cold Is Too Cold for Blooming Plants?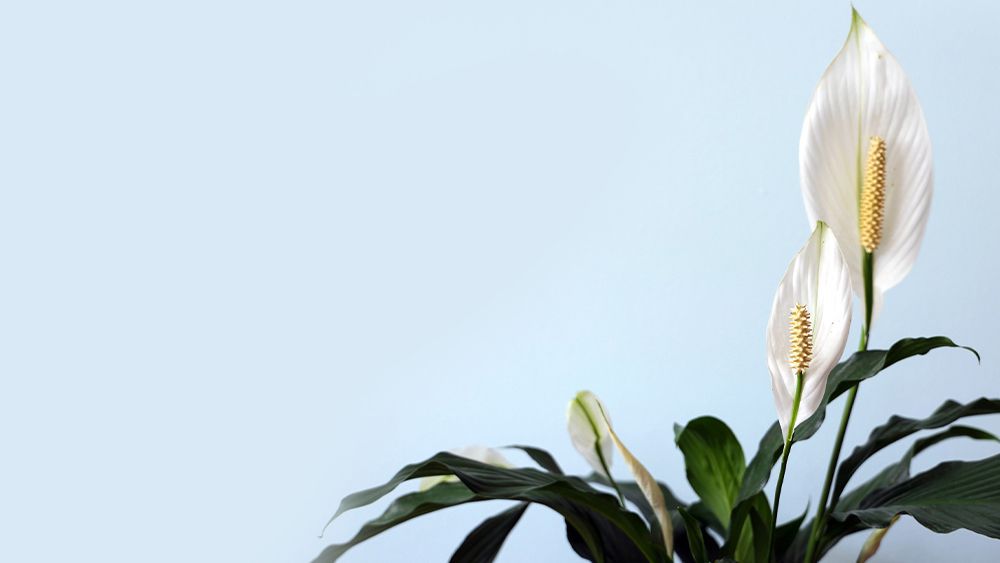 Blooming plants such as air plants, begonias, and peace lily plants require warmer temperatures to flower. So, naturally, they are not cold-hardy. Like tropical plants, they need to be brought inside when the outside temperature lowers to 50 degrees.
What Temperature Is Freezing for Plants – Frost Temperature for Plants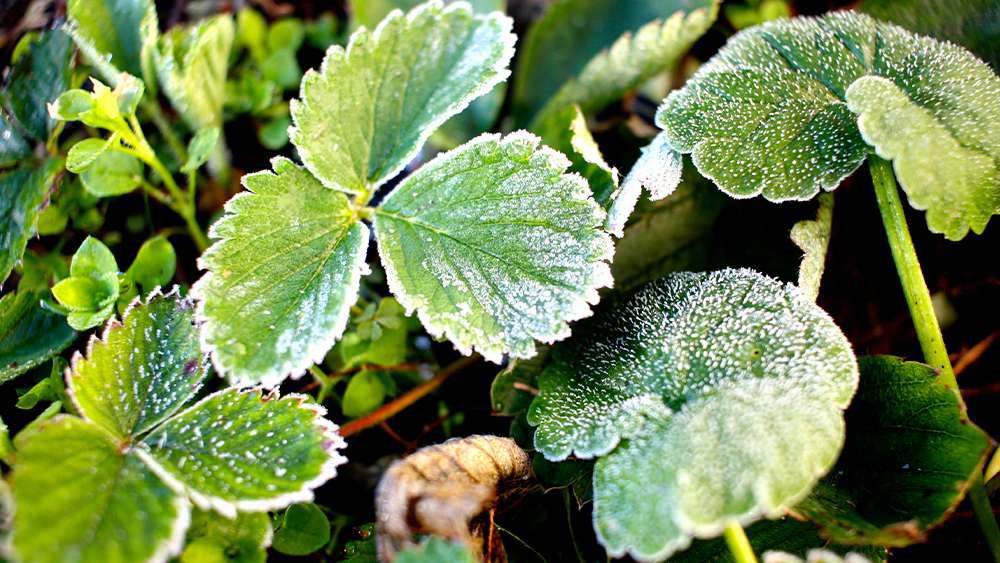 If you have your plants on the open balcony or terrace, you might have noticed small ice crystals on their leaves during freezing cold temperatures.
These tiny white crystals form on solid surfaces and are defined as frost. They form when the temperature takes a sharp dip and goes below 32 F. This frost temperature for plants can be pretty damaging.
The light freeze occurs when the outside temperature is 29 to 32 F damaging tender plants such as tropical plants and succulents. Moderate freezing temperatures are 25-28 F, and severe freeze occurs at 24 F and below. These temperatures are highly destructive for most plants. 
3 Main Signs Your Plants Are Too Cold
If the temperature is too low for a plant, its cellular activities decrease. When the water inside the plant tissues freezes, it can rupture the cells. And when the sun comes up, the plant cells defrost, killing the leaves and stems. The following three signs indicate your plants might be too cold:
The rotting stems and roots are the signs that your plants are too cold. Frost adds excess moisture to the plant, which causes the stems to become mushy. As a result, your plant eventually rots. You will notice that the plants are turning black or brown.
When plant cells are damaged by frost, they lose their rigidity, and you see droopy or curled-up leaves.
Another sign that your plants are too cold is the discoloration of leaves. Freezing weather and cold winds can cause the leaves to become yellow. White or red marks near the veins of the leaves are also a common sign.
How to Reduce the Impact of Cold Temperature on Houseplants
You should not delay preparing for the cold temperature till the last minute. It's no use running with a cover in the middle of a chilly night to cover your plants to prevent frost damage. Keeping an eye on the weather forecast helps you prepare beforehand. You get enough time to move your plants inside or put a cover on them.
Here are some of the techniques you can adopt to protect your plants during harsh winter:
1. Move the Plants Inside
 It is one of the best ways to protect your plants from winter damage. However, don't wait around for the temperature to go below 32 F to move your plants inside.
The best time to move a plant indoors is when the indoor and outdoor temperatures are somewhat similar. This is to avoid shock and prevent plants from going into stress mode. It also helps them adjust to new conditions.
However, in most areas, this happens in late summer rather than the start of fall or winter, and you may not prefer to bring them in this early.  
So, at what temperature should you bring the plants inside?
Most houseplants should be brought in when the outside temperature goes below 45 F. Tropical plants are more sensitive so bring them inside when the temperature is 50 F or below. 
Another technique is to check the forecast for the first frost date and get the plants in two or three weeks before that.
Before taking the houseplants in, check for bugs such as mealybugs and spider mites. If you notice the pests, spray the plant with insecticidal soap and water solution. Also, check for damage such as root rot, leaf discoloration, or root bound plant. Root rot is caused by improper drainage, so upgrade to a planter with plenty of drainage holes. If the plant is root bound, remove it from the previous pot, loosen the roots, and plant in a bigger pot with fresh soil.
To help the houseplants adjust indoors, try to place similar varieties together. If you have a south or west-spacing area in your home that is rarely used, utilize it and move all the plants there. You can then use a smart thermostat or smart AC controller to maintain their ideal temperature, as discussed above.  
2. Be Wary of Window Sills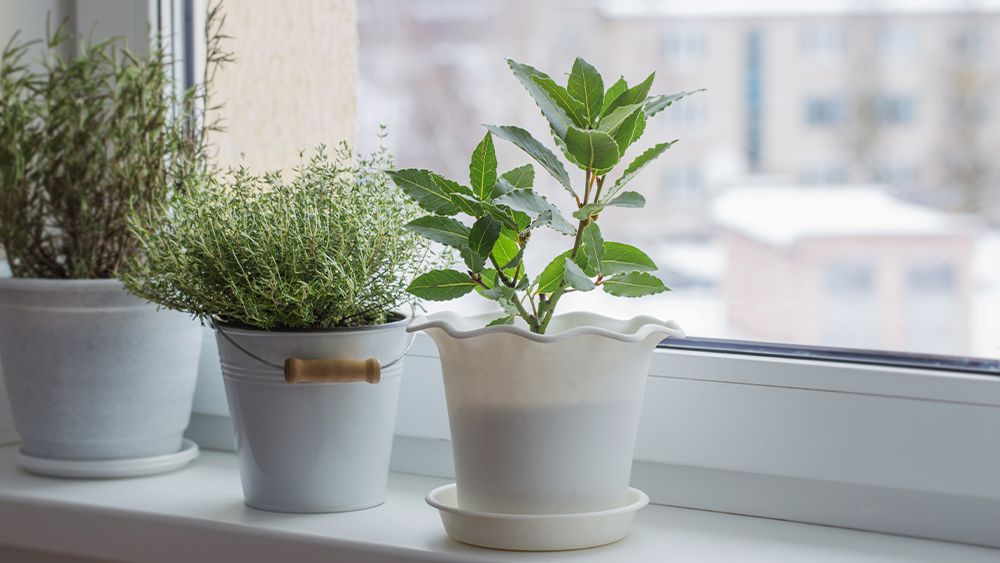 They are a great place to put your plants in summer as windowsills get plenty of light. But putting them there during winters is not a good idea. Cold drafts coming from the windows can damage the plants. If you have no other place to put the plants, what you can do is bring them a few inches back or draft-proof the windows by installing window insulation.
3. Cover Your Plants
If you have larger plants outside that are challenging to move in or don't have the space indoors, consider covering them. But not last minute, please! You should have separate sheets ready, cleaned, and dried before the freezing weather sets in. If you use plastic sheets, hose them down to remove any pests and properly dry them.
Covering your plants with a plastic sheet, soft cotton sheet, or a blanket creates a warm air pocket. You can cover with paper bags or used milk bottles for smaller plants by cutting their bottom part. Make sure that the covering does not directly touch the foliage. Use stakes to keep the covers from touching the plans. Apply the cover in the evening and take it off when the temperature rises the following day.
4. Use Cold Frames
They are wooden frames that can be used to offer protection to your plants that you can't move in. Cold frames protect from cold winds and also retain heat. They come with a transparent cover to let the sunlight in. You can also open the lid for air circulation during the daytime. You can purchase one or build your own cold frame to protect your houseplants.
5. Protect Your Planters
Clay and plastic planters can develop cracks in freezing conditions. Cover them with a plastic sheet or bubble wrap to prevent damage.
Keeping up with your houseplants' changing needs when the temperature drops can be challenging. However, by following the tips mentioned above and maintaining the ideal temperature using smart climate controls, you can help them thrive regardless of outside weather.