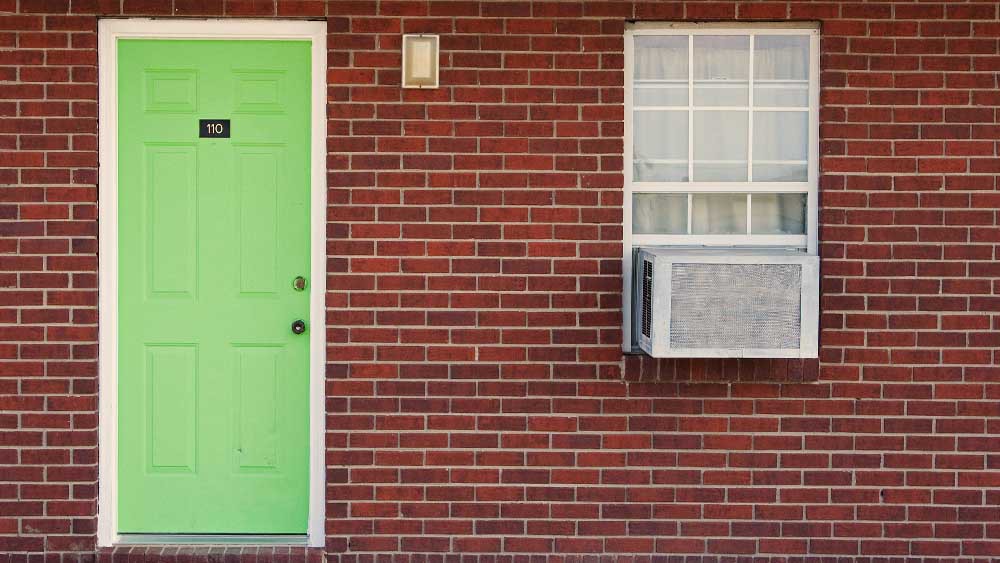 Window air conditioners are compact, affordable, easy to install, and make a perfect cooling solution for your home. In addition to cooling or heating, they also dehumidify your space. However, as window units remove excess moisture from your home, they require regular upkeep to keep running efficiently. Neglecting routine maintenance can clog the drain holes with dirt and debris, causing your AC to leak water indoors.   
In this blog, we will show you where the drain holes on your window air conditioner are and how to clear any blockages to help keep your unit running smoothly!
Where Is the Window AC Drain Hole?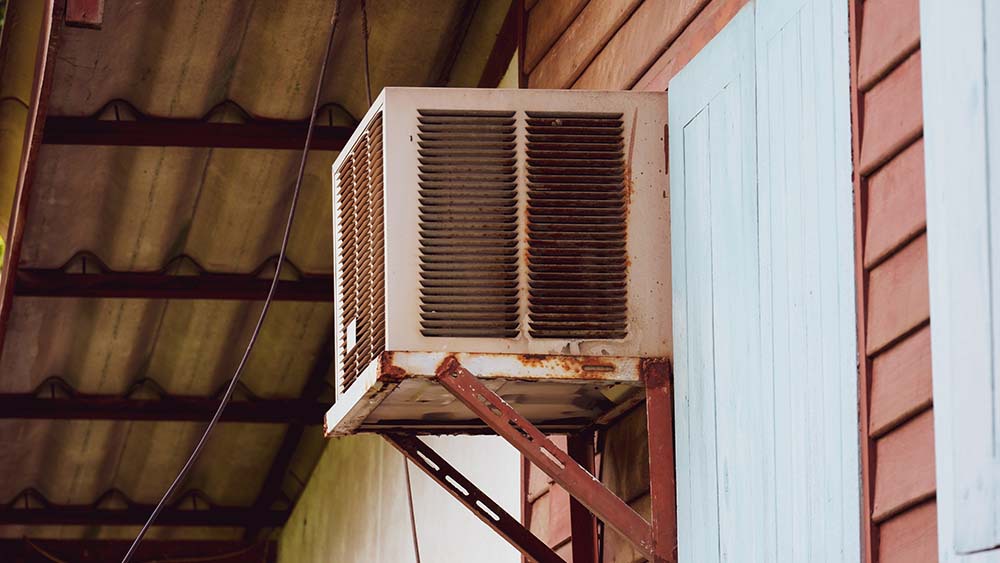 Your window air conditioner takes in hot, moist air from your room during its cooling process. After that, it cools the air by removing its water content. The moisture is collected in a drain pan and is removed through a drain hole. 
On most window air conditioners, you will find the drainage hole underneath the exterior part that hangs out of the window. You will have to go outside to access it. If you can't access your window unit from outside, you will have to remove your AC from the window.
Older models have drain holes in the middle, while modern units have holes on their sides. It is usually connected with a drainage hose so if you can't find it, follow the hose to the drain pan, where you will locate the hole. If there isn't a drainage hose, follow the dripping water, and it will take you to its source.
Sometimes, you keep searching for a hole, but there's no sign of it. It's because some window ACs don't have a drain hole, and some units have their holes plugged. These window systems don't require a hole because they reuse the collected water. They have a slinger ring instead that is attached to a fan blade. This ring picks up water when the blade rotates and slings it against the coils. This helps to keep the coils cool and prevent overheating.
If your window AC has a plugged hole, you should not unplug it unless the drain pan becomes full and water starts to overflow out of the drip pan.
Note: Never drill a hole to fix drainage issues. You could puncture the refrigerant line or damage other AC components. 
Drain Hole Maintenance
It is highly important to keep the drain hole and other components such as air filters unclogged and debris-free for proper functioning. You can connect your window unit to a smart AC controller to receive reminders whenever filter cleaning is due.
Cielo Smart AC Controllers
Your best choice to make any mini-split, window,
or portable AC smart. Enhance your comfort and savings.
Shop Now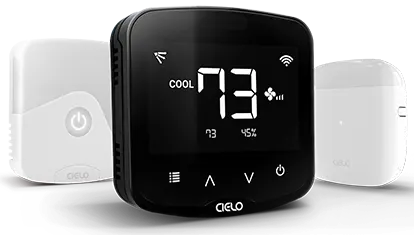 Follow the steps below to unclog the drain hole of your window air conditioner:
Clean the Drain Hole
Different parts of your air conditioner can rust over time. This rusting material can fall into the drain pan and block the hole. You can easily clear the debris using a bottle brush or simply use a damp cloth to wipe away any dirt. Make sure that your unit is turned off before proceeding with the cleaning process.
Keep checking the drain holes periodically to ensure they are clear of obstruction.
Tilt Your Window AC
To help drain your window unit, you can try tilting it so that it leans out of the window. This will push the water out of the drain holes.
If you live on an upper floor, it's recommended that you take assistance from someone else to drain your unit. Doing it on your own can be extremely dangerous, and there's a risk of your unit falling down the building.
Turn Off Your AC
Turning off your unit for some time can help drain the accumulated water and prevent overflowing.
How to Unclog Your Window AC Drain Hole 
Follow these steps to clean the drain hole of your window air conditioner:
Things Required
A thick wire or a bottle brush
A thick piece of cloth
Water hose
Screwdriver
Step-By-Step Guide
Ask someone to assist you in the process, as handling a bulky window AC alone can be dangerous.
Unplug your unit before starting the cleaning process.
For drainage, the rear part of the unit should be tilted on the lower side. If your window system is sitting unsupported, you can easily tilt it. However, with tightly fixed units, you will have to make the necessary adjustments first.  
Find the drain hole to remove the excess water. If the hole is plugged or capped, remove it to help pour the water out.
Check if the drain hole is clogged or not. If it's clogged, take a bottle brush or a thin wire to clean the debris.
Take the unit out of your window and remove its outer casing.
Place a thick cloth over the fan motor and switches to prevent water from getting in these areas and causing damage.
Spray the drain hole with a hose. Use a low-pressure stream and direct the flow for thorough cleaning.
Unscrew the window AC drip pan with a screwdriver and remove it. Scrub it thoroughly. If it's rusted, replace it with a new drip pan. 
Reassemble your unit and then reinstall it. 
Window ACs with drain holes should be tilted slightly backward. Refer to your manual to check how slanted your unit needs to be for proper drainage. Some manufacturers recommend 2-4° while others say ½ will do the work. Refer to this detailed guide if you need help with installing your window AC.
Note: Never plug in and turn on your AC immediately after cleaning. Let the unit dry out completely before use.
How to Collect Drain Water from Window AC
Dripping water from your unit can result in mold growth or rust stains on the surface beneath the unit. It can also become a breeding ground for mosquitoes and other insects. You can prevent this by collecting the water and using it for other purposes such as watering your garden. You can use a combination of the drain pipe and your garden hose or use a window air conditioner drain kit to collect water.
Things Required
Window drain pipe
Garden hose or window AC drain kit
Screw-band hose clamp
Water Collection Process
Unplug your window AC.
Insert the short drain pipe that came with your window unit into the drain hole.
Cut a length of an old garden hose. The hose length depends on how far you want the hose to hang down.
Slip the hose over the drain pipe. Insert a screw-band hose clamp over one end of the hose. Tighten the screw-band clamp to secure the hose to the drain pipe. This combination of the drain pipe and the garden hose has now become your drain hose.
Now attach your garden hose with the drain hose.
You can then put the hose directly around your plants.
In case of a window air conditioner kit, you just have to attach the kit to your AC drain hole, and you are good to go.
Importance of Window Air Conditioner Drain Holes
The drain holes in a window air conditioner help remove excess moisture and prevent the collected water from damaging your unit. Without drain holes, your unit won't be able to properly cool and dehumidify your room. If the drain holes are clogged, your air conditioner will have to work harder to cool/heat the room. This can lead to higher AC bills and premature failure of the unit.
The Bottom Line
All in all, properly draining your window AC unit is key to preventing water damage and other AC problems. By locating the drain hole and properly maintaining it, you can help your window unit run more efficiently and save money on energy costs.