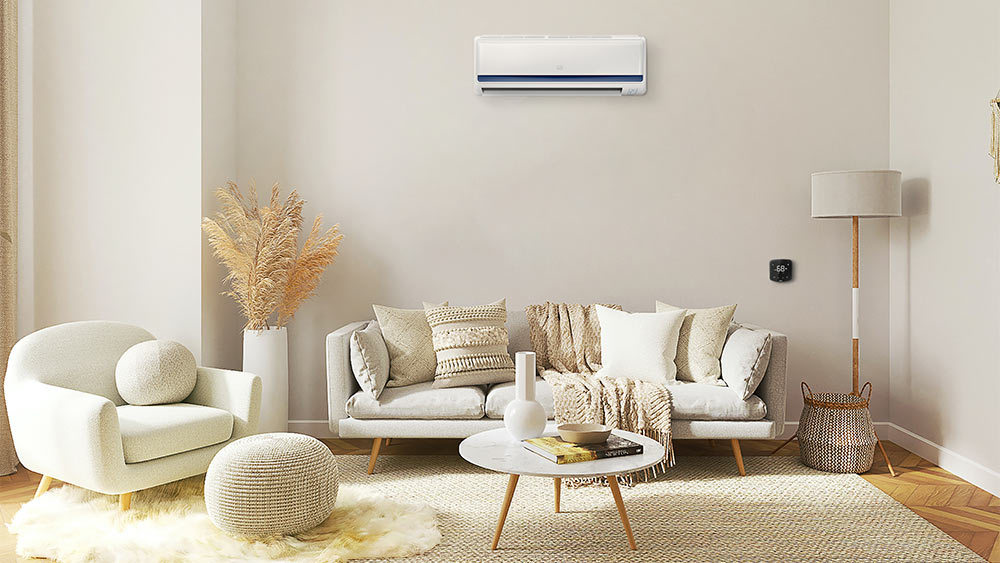 As various parts of the country remain under threat due to a series of winter storms, one thing has become evident – you're in for a massive heating bill this season!
Heating and cooling costs make up nearly half of your home's utility bills. That is a big chunk of money in itself but paired with environmental or economic factors; this amount can significantly increase. The raging snowstorms are one such factor.
Fortunately, though, saving on heating bills is just as easy as it is to rack them up. Here are some tried and tested methods that'll help you save on your winter heating bills without compromising your comfort.
1. Let Your Thermostat Do the Thinking
It's no secret that smart thermostats and smart AC controllers can help you save up to 25% on bills. In addition, these devices can help ensure that your heating equipment is only running when you need them most. You can even set schedules that eliminate the hassle of changing temperature every now and then on top of energy savings.
You can even use your phone to control your home's heating and cooling systems when you are away. This is especially important when there's a risk of pipes freezing and flooding your home. You can conveniently turn on Freeze Protection mode to avoid getting into a big mess.
2. Adjust the Temperature
According to the US Department of Energy, turning your thermostat back seven degrees for eight hours a day can help you save as much as 10% on your heating bill.
If you don't want to make that big of a change to the temperature at once, you can slowly lower the temperature one degree at a time and wait a few days to allow your body to adjust to the lower temperature.
3. Hack Your Fireplace
Many fireplaces come with dampers that you can use to close them when not in use. Keeping the fireplace sealed can lower heat loss and help you save on the heating bill.
If your fireplace damper came without labels, you can create tags yourself to use as a visual reminder of opening or closing them.
4. Use the Most Efficient Appliances
Upgrading your appliances to the latest models can help lower your heating bill.
Newer technology is also more energy-efficient. For example, new furnace and boiler systems can run at 90 to 98.5% efficiency, whereas older versions are only 56 to 70% efficient.
While looking for upgrades, you might also want to consider furnaces that run on alternative sources of energy. For instance, all electric furnaces and boilers are very costly to run, whereas those powered by solar energy are a better option (more on that later!). You might also want to consider heat pumps if you live somewhere with a moderate climate.
Cielo Smart AC Controllers
Your best choice to make any mini-split, window,
or portable AC smart. Enhance your comfort and savings.
Shop Now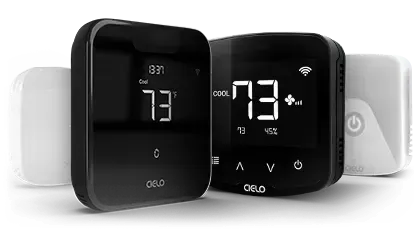 5. Change Your Furnace Filters Regularly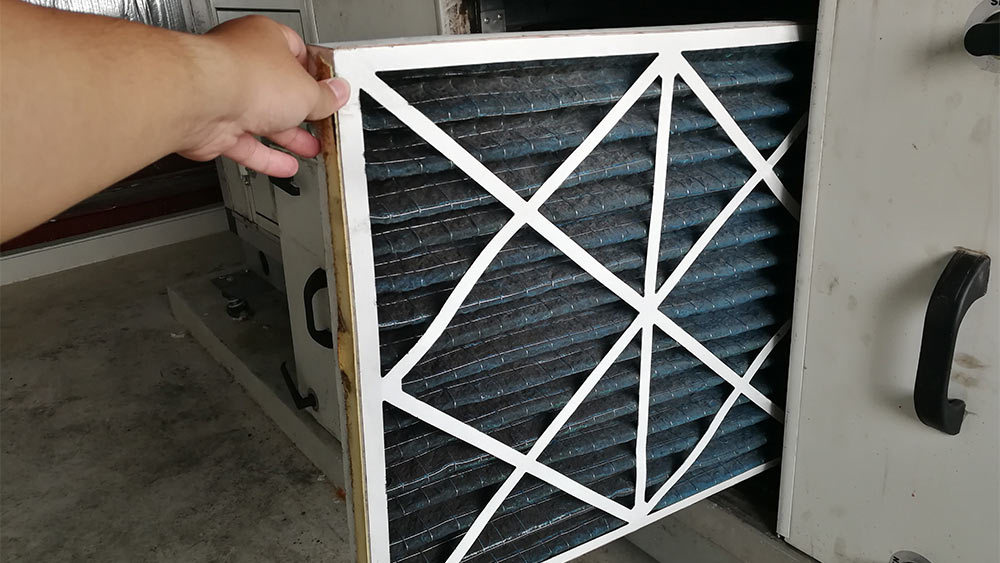 Keeping in mind that furnace heating makes up the most significant chunk of your heating bill, it makes sense that if it runs efficiently, your bills will stay in check too. Along with regular tune-ups for your furnace, make it a habit to change the filters as often as necessary. Furnaces with dirty filters have to work harder than when clean. Regularly cleaning or replacing the filter can help cut back heating costs.
6. Schedule a Furnace Tune-Up
Heating equipment takes a significant amount of energy to work, making it the largest energy expense around your home. Therefore, a heating system that works efficiently can cut back your heating costs by a substantial degree.
Regularly checking and maintaining your furnace can ensure it stays in top shape and works with maximum efficiency. Tune-ups generally involve cleaning and testing the heating equipment and looking for signs of corrosion or damage. This process also helps identify any parts in need of replacement.
7. Run Your Ceiling Fans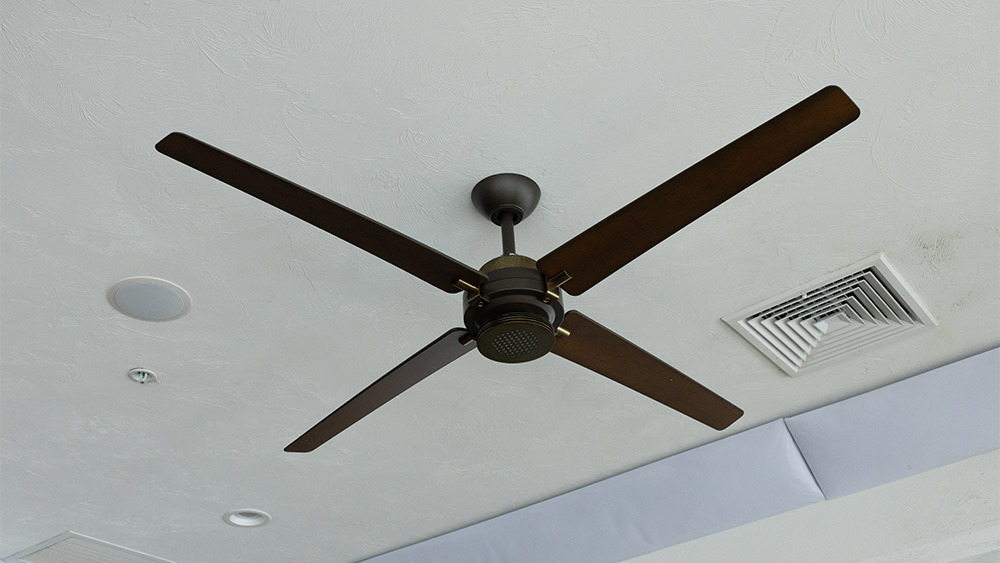 It might sound like madness, but your ceiling fans are also designed to be used in the colder months. Therefore, nearly all ceiling fans come with a clockwise and counterclockwise setting. You can use the counterclockwise setting in the warmer months, which creates a downward airflow to cool your homes down. On the other hand, the clockwise setting draws cool air up and forces warm air down, making your home more comfortable in the colder months. To change the setting, locate the switch on the fan that will help change the setting.
8. Seal Gaps
Gaps or cracks around your home can lead to air leaks that cause energy loss and lower your home's comfort.
For example, leaks around the window can lead to nearly the same heat loss as leaving a window open. So weatherstrip your windows or use caulk to seal gaps around your doors and windows. Also, check for leaks around openings for pipes.
Insulating your attic, walls, and basement is another way to keep heat inside your home and lower your heating bill.
9. Let the Sunshine In
Use the sun's warmth to heat your space during the day and lower the amount of time you have to run heating in your space. Remember to close the windows to trap heat inside the house in the evening.
10. Cool Your Laundry Down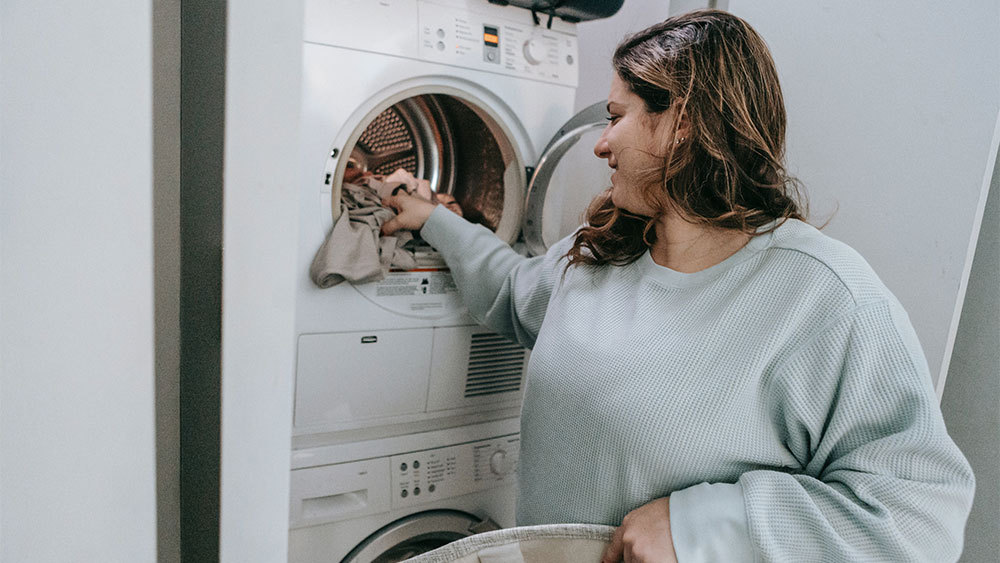 Hot water can drive your heating bill up quite a lot. However, the cold setting on your washing machine is just as effective with cleaning clothes if you use a high-quality detergent.
Also, make sure to run full loads of laundry and not let your dryer cool between loads, leading to it using more energy as it reheats.
11. Use Less Hot Water
Heating water makes up a significant chunk of your heating bill. As we've said above, washing your clothes with cold water is one way to lower this cost. Also, avoid using boiling water for showers since it costs more and is bad for your skin. Instead, opt for lukewarm showers and stay warm by heating your bathroom for added comfort.
12. Insulate Your Home
Insulating your home is the most surefire way to keep the heat where it belongs. Proper insulation not only keeps your home livable in the winter but also maintains temperatures in the summer.
Of course, the type of insulation you use and the places you choose to insulate will have a major impact on the overall efficiency. But rest assured, an insulated home is better than one that isn't insulated.
13. Go Green With Heating
Opting for solar energy is great if you're always worried about high heating bills. However, this hack comes with steep upfront costs since you'll need to invest in a solar array, solar battery and will need to install central electric heating if you don't already have a system in place. Additionally, by using solar energy, you might be eligible for the 26% tax credit that governments in some areas offer to encourage the use of renewable energy.
In Conclusion
It would be wrong to say that you can bring your heating bill close to zero unless you opt for a solar heating system which has a really high upfront cost. But there are other ways, like adding proper insulation, using energy-efficient heating equipment, keeping up with furnace maintenance, and running ceiling fans, that can significantly cut your overall winter heating costs.