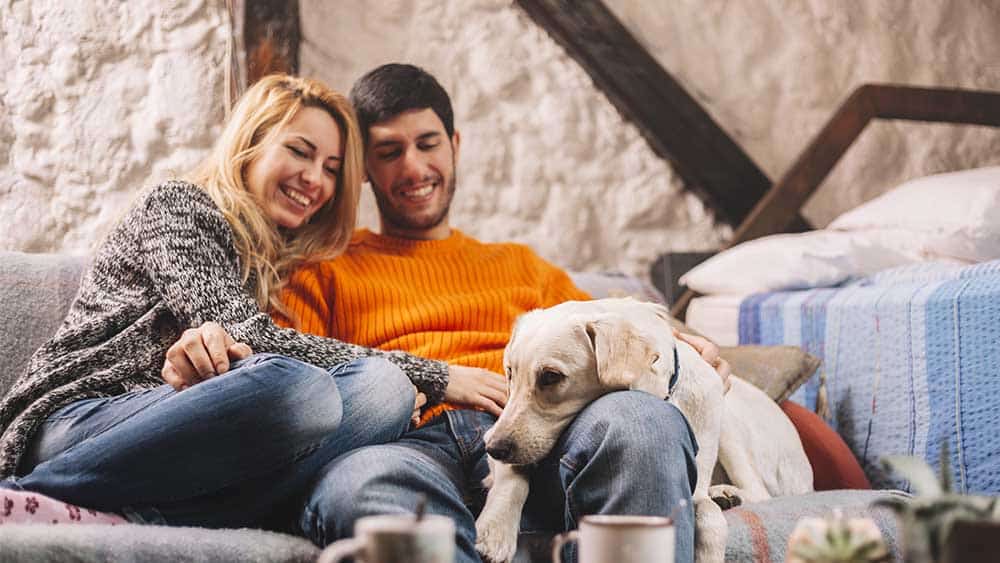 Innovative advances in the HVAC industry have changed conventional heating and cooling systems. Now heat pumps have become a widely popular method to heat homes in colder regions, especially where temperatures tend to fall below the freezing point. 
When choosing a heat pump for your home, you might want to check how efficiently it can warm up your home. To measure a heat pump's efficiency, an indicator called HSPF is used to determine the total heating output with respect to the energy consumed during fall and winter. The more efficient the heat pump, the less energy it'll consume, eventually cutting down on your heating bills.
Without further ado, let's dive into all the details about HSPF rating that you'd need to know before finalizing your decision. 
What is HSPF in Heat Pump?
HSPF stands for Heating Seasonal Performance Factor. It is a measure that quantifies a heat pump's total heat output, including the additional electric heat produced during the normal heating month calculated in BTUs. It is done in comparison with the electricity consumption in watt-hours based on the same period.
Heat pumps with a high HSPF rating consume less energy which is beneficial from economic and environmental perspectives. Even when highly cost-efficient, the initial investments of such units tend to be high. But they pay for their cost in terms of energy savings in a couple of years. You can even enhance these savings by pairing your heat pump with a smart thermostat or a smart AC controller to automate the home climate. 
Related: How Much Can a Smart AC Controller Save You?
HSPF is a useful metric not only for homeowners but also the heat pump manufacturers. For example, in the case of a car, miles per gallon is a primary measurement of a car's fuel efficiency, similarly, the HSPF number signifies the efficiency of the heat pump system.
How Is HSPF Rating Calculated?
For a thorough understanding, let's dive deeper into the calculation process. To gauge a heat pump's HSPF rating, you'll need the heating output produced in BTU and the energy consumed on heating in watt-hours. 
Here's the formula that is used:
HSPF = Heating Capacity(in BTU) / Electricity Consumed (in Wh)
For example, to heat your home during winter months, your heat pump consumes 22,000 kWh and produces 190,000,000 BTUs of heating effect. 
*Note: Convert watt-hours into kilowatt-hours. For conversion, 1kWh= 1000 Wh
HSPF = 190,000,000 BTUs / 22,000,000 Wh = 8.64
How Much Can You Save by Upgrading to a Higher Rated HSPF Heat Pump?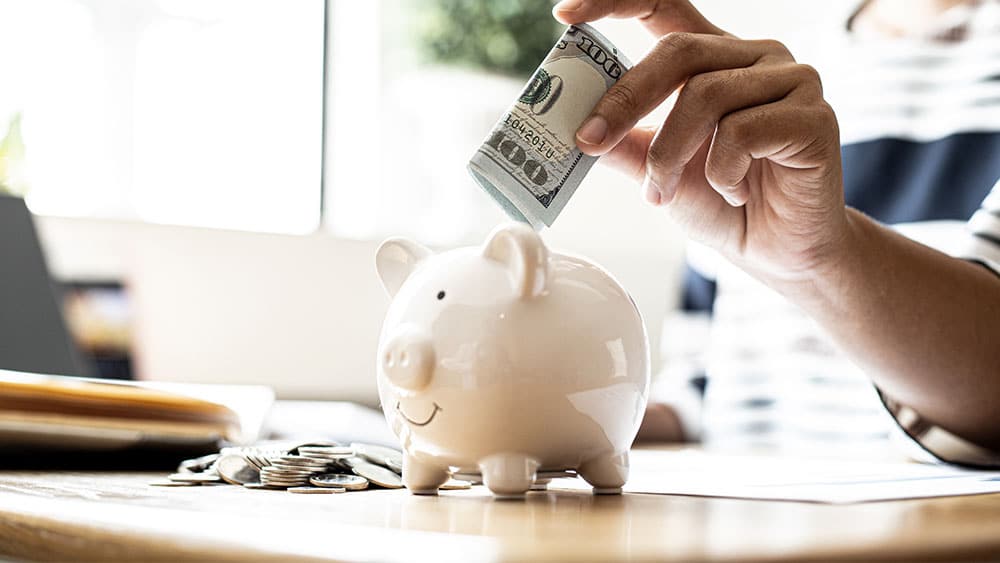 Now coming to the important question, with an HSPF of 8.64, how much would you be spending on electricity bills? 
The electricity costs vary around different regions also, depending upon the climate where you live. Let's assume an 8.6 HSPF heat pump costs $2900 annually on heating in your area. By upgrading to a 9.6 HSPF heat pump, you'll be using less energy. Let's calculate that in numbers to give you a better idea.
To calculate the difference in percentage for both heat pumps: 
9.6/8.6 = 1.12
1.12-1 = 0.12 or 12%
So a 9.6 HSPF heat pump will be 12% more efficient and cost you 12% less i.e., $348 less on your heating bills annually. 
What Is a Good HSPF Rating for Heat Pumps?
The minimum HSPF rating required to earn an Energy Star label is 8.2 HSPF which will be increased to 8.8 HSPF in 2023. When you're out to buy a new heat pump, you can expect the options to be anywhere from 8.2 to 13 HSPF. And as explained with the calculation above, the higher HSPF you opt for, the more money you'll be saving on your heating bill.
Advantages of a Higher HSPF Rating
When purchasing a new heating system, its efficiency should be a deal-breaker for you. Replacing your old system with a unit of HSPF rating of 9 or above can have several benefits for you. 
The higher the HSPF rating, the more efficient your heat pump will be. 
Newer and more efficient models consume less energy, which means spending less during the heating season. 
Investing in an efficient heat pump also reduces your carbon footprint and is good for the environment. 
Energy-efficient heat pumps provide better and more precise temperature and humidity regulation.  
Difference Between HSPF and SEER
According to energy.gov, a properly installed heat pump can deliver three times more heat energy than the electrical energy it consumes. This makes them far more efficient than heat furnaces that have to generate heat by burning fuel. 
Since heat pumps can both heat and cool and are more efficient than furnaces, they are becoming increasingly popular. Because this heating equipment can both heat and cool, they have both HSPF and SEER ratings. 
During the hotter months, while operating in the cooling mode, heat pumps drive out the heat from the home to cool it down. On the contrary, in winter, when operating in the heating mode, a special valve inside these pumps makes them flow in the opposite direction allowing the heat to be transferred into the home to make it cozy.
While HSPF is a measure indicating a heat pump's efficiency in heating mode, SEER measures the same in cooling mode. Both these ratings can be found on the Energy Guide label on your unit. 
You need to consider both ratings before making your purchase. The higher the ratings, the more efficient your unit will be. Whether you should prefer HSPF or SEER rating depends on the climate conditions of your area. If you'll have to face the winter season longer than the summer, then HSPF will be more important for you and vice versa. 
What is COP?
COP stands for Coefficient of Performance. It is another expression to determine the efficiency of a heat pump. To calculate COP, the heat output from the condenser (donated by Q) is compared to the total power supplied to the compressor (denoted by W). 
Basically, it helps you calculate the amount of heat being transferred using a specific quantity of power at a particular temperature. It is usually used for the heating performance of a heat pump, but it can also monitor the cooling performance.
Cielo Smart AC Controllers
Your best choice to make any mini-split, window,
or portable AC smart. Enhance your comfort and savings.
Shop Now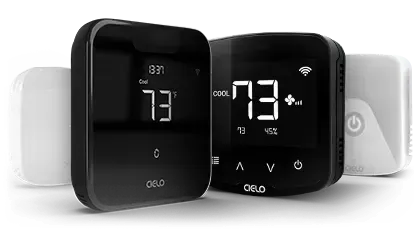 HSPF vs. COP 
COP is interesting as it can help you find out how much a heat pump multiplies energy. However, HSPF is a more practical and suitable way of evaluating heat pump efficiency. 
COP value incorporates various temperatures, while HSPF ratings determine the usefulness of the pump in terms of heat output per certain power input at a specific temperature differential from outdoor to indoor. 
However, one limitation of the HSPF rating is that it only indicates efficiency while in heating mode. SEER is used during the hotter months. COP, on the contrary, can be used for both seasons, making calculations a tad bit easier. 
HSPF to COP 
For comparison, HSPF can easily be converted to COP. All you have to do is multiply the HSPF rating by 0.293. So an HSPF of 10 would be 10 x 0.293 = 2.93. Hence, a COP of 2.93 would indicate that a heating system is putting out 2.93 times as much electricity as it consumes.
Is It Worth Upgrading to a Higher HSPF Unit?
If you want a heat pump with a higher HSPF ranging from 8.5 and above, be ready to invest a little extra. Such a unit will typically be more expensive. One concern for potential buyers involves justifying this additional price. There is no definite answer. It all boils down to whether your savings exceed the upfront cost.
This largely depends on the size of the space you are trying to heat, the climate, and the amount of energy you consume for this purpose per year. Hence, if you live in an area where you'll have to run your heat pump all year round, chances are your investment might take significantly longer to pay off. But you'll still be saving a lot on your electricity bills. 
Nonetheless, if you are highly conscious about the planet and its well-being, a higher HSPF heat pump might be more of your interest. Not only do you save on energy costs, but also diminish your environmental impact; it seems like a pretty good deal.