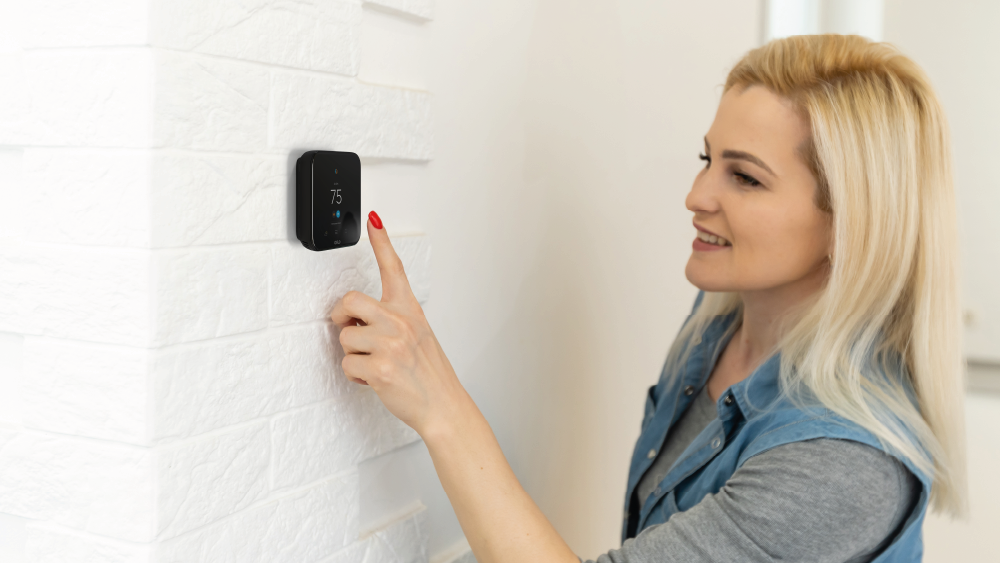 Whether you're trying to save on your energy bills or boost your comfort levels, investing in a smart thermostat is a great way to do it. Smart thermostats save you money by automatically adjusting your home's temperature based on your schedule and habits. They can be programmed to adjust based on outside temperatures, so you never have to worry about cranking up the AC when it's hot or turning down the heat when it's cold outside. Many smart thermostats offer integration with devices like Amazon Alexa and Google Home, so you can give voice commands to adjust the temperature without ever leaving your couch!
There are many things to consider before investing in a smart thermostat. Which model is suitable for your home? Will it work with your HVAC unit? Would you require a professional to install the thermostat? You will also want to consider the extra convenience features such as learning ability and voice controls. 
Don't worry! This blog post outlines the most important factors to consider when buying a smart thermostat to help you make the best decision for your home climate. 
How to Select the Best Smart Thermostat
10 Factors to Consider When Buying a Smart Thermostat 
Here are 10 things to take into account when switching to a smart thermostat:
1. Compatibility With Your HVAC System
One of the most important things to consider when buying a smart thermostat is whether or not it is compatible with your HVAC system. Many smart thermostats are only compatible with certain types of HVAC systems, so checking this before making your purchase is important.
To ensure compatibility between your HVAC system and smart thermostat, check the manufacturer's website for a list of compatible models. You can also consult a professional or check online discussion forums. 
If you have a zoned HVAC system, you would require a smart thermostat that supports HVAC zoning. 
You would require separate thermostats if you have different units for cooling and heating. 
If you have a heat pump, check if your preferred thermostat is compatible with the type of unit in your home. Plus, baseboard and radiant heaters have smart thermostats specially designed for them.
2. C-Wire Requirement 
Many smart thermostats require a C-wire (common wire) to function.
If your HVAC system does not have a C-wire, consider opting for a thermostat that doesn't require it and uses other means of power, such as an R wire. Some smart thermostats come with a power adapter that allows you to add a C-wire to your unit. You can also call a technician to have the wire installed separately. 
3. Ease of Installation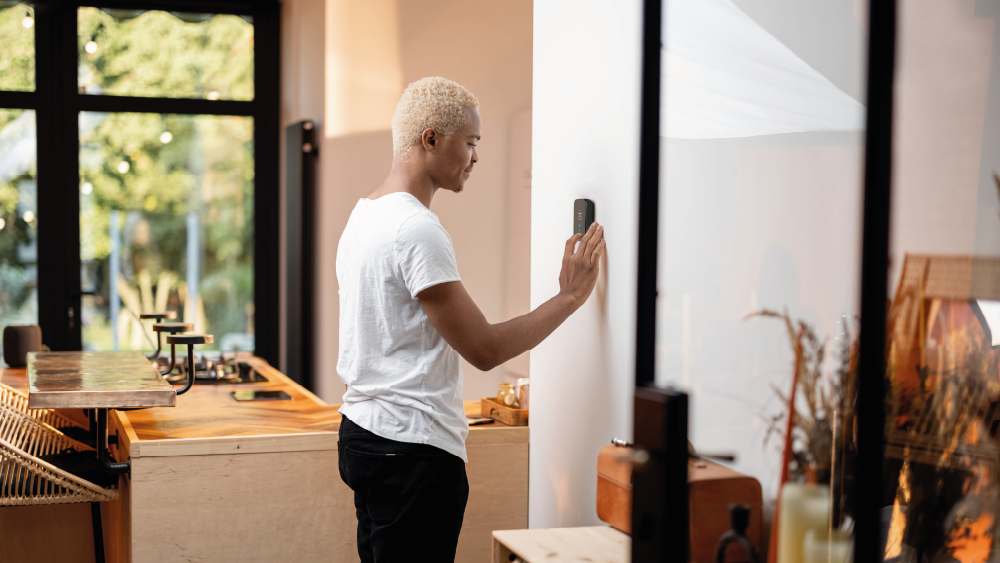 Most smart thermostat models have a simple installation process, and you can easily install them on your own. 
The wiring system is usually color-coded to help you with the fitting. Plus, thermostats have labels that indicate where each wire goes. You can also take pictures of your current thermostat wires, so you know where exactly each wire will go on the new thermostat. 
You can take help from the manual or search for online tutorials for a step-by-step installation process. If your previously installed thermostat didn't have a C-wire, you can use the adapter included in the box or call a technician to help you with the process. 
After you have installed the smart thermostat, download its app on your phone and connect the thermostat to your home's Wi-Fi. If you have a basic knowledge of networks, then you can do the whole setup in minutes!
Thermostat Installation Tip: The ideal thermostat placement is in the center of your home, on an interior wall, away from direct light and drafty doors and windows.
4. Smartphone Compatibility 
Some smart thermostat apps may not be compatible with your phone's operating systems (OS), so check that out before purchasing. 
Most smart thermostats have Android and iOS mobile apps. But if your phone has a different OS, you will have to contact the manufacturer to check for compatibility. 
It's also a good idea to check if the app requires a subscription or if you can access all the features for free. 
5. Smart Home Integration Options
Most smart thermostat models can be integrated with other smart devices and smart home systems. This includes being able to adjust your thermostat settings with a voice command via Amazon Alexa to linking your thermostat with other devices such as smart lights or smart fans. 
For instance, if you have smart windows and a smart thermostat connected, the thermostat can turn off the HVAC unit when it notices that the windows are open. 
Other integrations options to look for include Google Home, SmartThings, IFTTT, or Siri. 
If hands-off control is in your mind and you want this feature for convenience, opt for the model that works with your preferred smart home system and supports its voice assistant. 
Cielo Smart Thermostat
Equip your HVAC system with smart features and achieve the perfect balance between comfort & savings.
Shop Now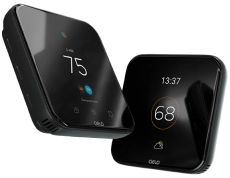 6. Temperature and Motion Detection Sensors 
To have better control over your home climate, opting for thermostat sensors is an excellent idea. They can detect the temperature of different areas where they are installed and communicate with the main thermostat wirelessly. The smart thermostat then takes the average reading to keep a comfortable environment around your home. 
Motion sensors detect when your house is occupied and empty to adjust the temperature accordingly. Sensors are an essential part of learning thermostats as they record the behavior and patterns and help to automatically adjust your heating/cooling schedule. Sensors also monitor humidity levels and send a notification to your phone. This ensures that your home always stays at ideal humidity levels.  
7. ENERGY STAR Certification 
When buying a smart thermostat, you should look for an ENERGY STAR certified thermostat as it offers greater energy and cost-saving. ENERGY STAR models have been verified based on actual data for energy savings. To meet their requirements, manufacturers are required to demonstrate how their model reduces the HVAC use in various climatic conditions. 
With a certified thermostat, you can save up to $ 100 a year on your heating and cooling bills. 
You may also get rebates during purchase to reduce the cost of a smart thermostat.
The ENERGY STAR certified smart thermostats enter a low-power standby mode when inactive to reduce energy usage further.
In addition to energy savings, these thermostats also help to reduce greenhouse gas emissions. If everyone starts using ENERGY STAR certified smart thermostats, it will help offset 13 billion pounds of greenhouse gas emissions yearly.  
8. Convenience Features
While most models have similar features, there are a few extra features that you may want to keep an eye out for when buying a smart thermostat.
Artificial Intelligence – With AI, a thermostat can observe your behaviors and patterns and create personalized heating and cooling schedule for your home.
Geofencing – This feature tracks your location via your smartphone to adjust the temperature based on when you leave and return home. This is perfect for when you forget to turn off the AC before leaving for work. With the geofencing feature, the thermostat will automatically turn off your unit once you leave the set parameters, helping you save energy. 
Vacation Mode – If you frequently travel, look for a model with vacation mode, which will help conserve energy while you're away while also preventing your home from overheating or freezing. 
Air Filter Reminders – Smart thermostats notify you when your AC filter cleaning is due so you can always stay on top of your AC maintenance. 
9. Smart Display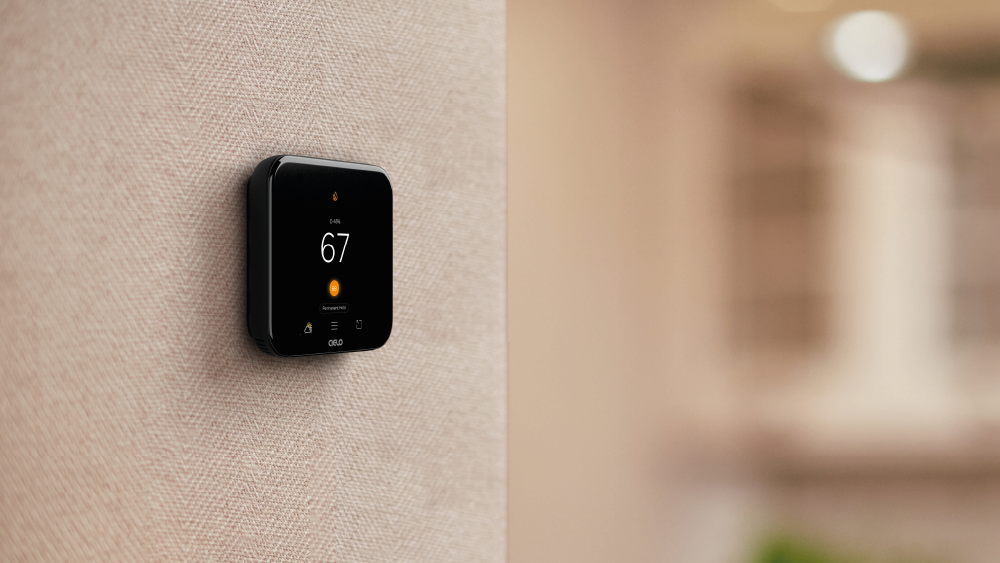 A smart thermostat should have an easy-to-use interface. For example, an LED screen with touch features makes programming much more effortless. In addition, the status display feature is beneficial as it shows you the current temperature, humidity levels of your home, and whether heat or cool is activated.  
If you would like to adjust the temperature or set schedules on the device, you should opt for smart thermostats with on-display controls. Some models, on the other hand, only display temperature on the screen with limited functionality. These types of smart thermostats are a better fit for people that prefer using the mobile app to control the AC settings. 
10. Home Aesthetics
A smart thermostat is installed on the main wall, so when buying a new one, you might want to consider how the thermostat will look in your home. There are a variety of styles and colors available in the market. You can choose a round, sleek design or go for the rectangular shape, depending on which one better suits your home décor. 
Choosing a Smart Thermostat for Your Home
When it comes to buying a smart thermostat, there are many factors to consider. One of the most important things is thermostat compatibility with your HVAC unit. Also, take into account the ease of installation- especially if you plan on doing it yourself. Many smart thermostats require a C-wire in order to function, which can be tricky if your HVAC system isn't already set up that way. Energy Star certification, simple interface, and smart home integration are some other things to keep in mind. Before making your purchase, make sure to do your research to find the best model for your home.