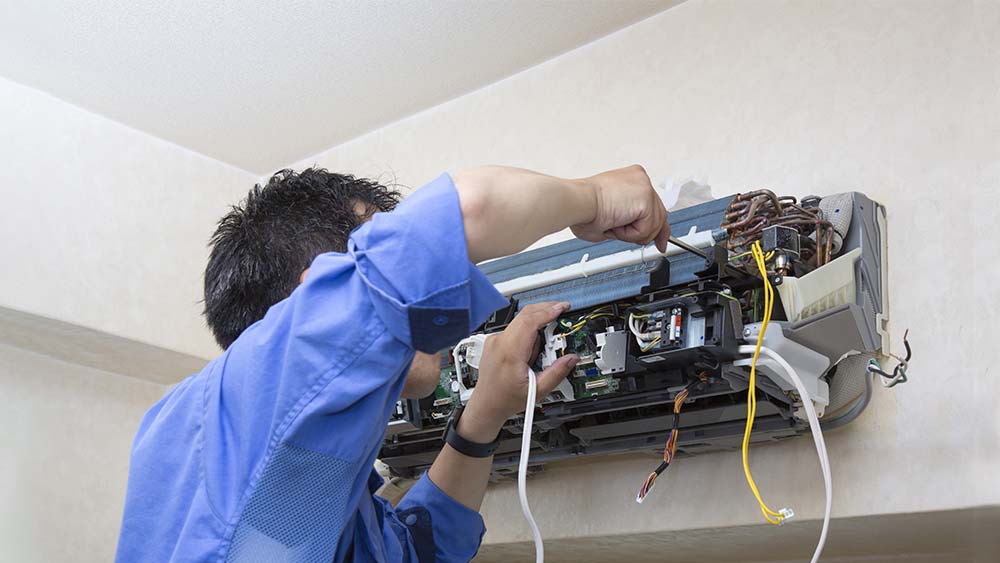 Our air conditioners are our loyal companions throughout scorching summers and freezing winters. However, your AC's performance can sometimes take a hit due to poor maintenance, systematic errors, or plain bad luck. Worry not. If your AC is giving you trouble, you don't have to surrender yourself to fate.
This in-depth guide will provide everything you need to know about AC repair and even prevent the need for repairs in the first place.
So read on if you want to keep your AC in stellar shape.
Benefits of AC Repair
Timely AC repair is a must if you want to ensure your AC is always performing at its best. AC repair has the following advantages:
1. Improved Performance
During the summers, decreased cooling is a common AC issue homeowners face. Neglecting AC problems such as refrigerant leaks, clogged filters, iced-up coils, etc., can hamper the efficiency and performance of your system.
Your AC may be having trouble achieving the desired temperature due to a variety of problems. A skilled maintenance specialist can help you diagnose said issues and fix them quickly, ensuring that you and your family have a blissful home environment.
2. Extended Lifespan
Timely repairs can also extend the lifespan of your air conditioner so that you are not stuck looking for a new air conditioner every few years. The average air conditioner lasts around 10-15 years. This number varies based on how diligent you are with timely AC repair and maintenance. Ignoring urgent AC problems that need repair can lead to severe consequences down the road. Minor problems can turn into significant issues as well.
An example is refrigerant leaks. If repaired early, refrigerant leaks are not a significant problem. However, if you are unable to fix them for too long, they can put undue stress on your compressor, leading to compressor failure. Frequently, you have to replace a failed compressor. Sometimes, you may need to replace the entire unit.
Fixing any problems as soon as possible ensures your AC works at its best for the longest time.
Cielo Smart AC Controllers
Your best choice to make any mini-split, window,
or portable AC smart. Enhance your comfort and savings.
Shop Now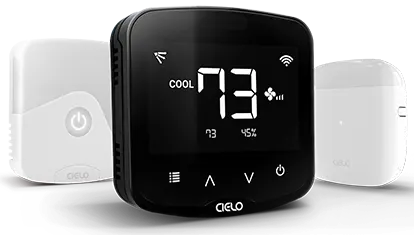 3. Save Future Cost
Many people neglect AC repairs until the entire system breaks down. Minor problems can accumulate and grow into significant issues which require expensive repair. If your AC needs repair, get it repaired on an urgent basis. If you wait for too long, the problem will get worse, and thus the cost of repairing it will also increase. Eventually, you get in a situation where discarding existing, damaged AC and buying a costly, new air conditioner is the only option.
4. Higher Resale Value
If you decide to upgrade to a newer air conditioner, you can sell the old one for quite a bit of cash if it is well maintained. Many people prefer to buy second-hand air conditioners as they are cheaper.
If you've been diligent with your AC repair and maintenance, it will be evident to any prospective buyers. You can negotiate your AC's excellent performance to get the best deal.
5. Protects Your Home
Neglecting AC repairs can also have an impact on the rest of your house. For example, if your AC unit is leaking water and you do not repair it immediately, it can lead to water damage to the wall. Soon, not only will you have to fix the AC leak but also pay extra money to repair water damage to the surrounding areas.
Similarly, other AC problems such as refrigerant leaks and dirty filters can lead to the system overheating. An overheated AC system is a significant fire hazard.
6. Lower Energy Bills
Air conditioners in need of repair are inefficient and use more electricity than average ones to achieve the desired temperature. For example, an AC with a refrigerant leak needs to work much harder than usual to maintain a comfortable temperature, increasing electricity consumption.
Therefore, an increase in utility bills is often considered one of the first signs that something is wrong with your air conditioner. Once you repair your AC, you should notice a decrease in electricity bills.
Preventative Maintenance
Preventative maintenance ensures that your AC runs all-season round properly without any surprise breakdowns. A regularly maintained AC will meet your heating and cooling needs all year long. Preventative maintenance has numerous benefits that prove its necessity.
Benefits of Preventative Maintenance
Fewer Repairs: Preventative maintenance ensures that you are on top of any AC problems before they occur. Regular maintenance will lead to fewer AC repairs.
Extended Lifespan: Air conditioners perform their best and last longer when they are regularly maintained. If you neglect maintenance, wear and tear to the equipment can build up and eventually lead to a complete breakdown of the system.
Lower Energy Bills: Neglecting maintenance also decreases the efficiency of your system over time, leading to higher energy consumption.
Improved Performance: If you regularly service your air conditioner, it will perform better. Small things such as routine cleaning of air filters can make a big difference to your AC's heating and cooling ability.
Preventative Maintenance Tips for Homeowners
If you wish to DIY AC preventative maintenance, there are a few things you need to look out for:
Check Air Filters: One of the most common causes of poor AC performance is dirty air filters. The first thing you should do when conducting regular AC maintenance is inspecting the air filters for dirt.
Clean Drain Lines: Over time, dirt and dust can clog the drain line. Periodically cleaning the drain line ensures that your AC can effectively expel water.
Clean Outdoor Unit: The outdoor unit frequently becomes covered with branches and leaves. Regularly cleaning the area around the outdoor unit ensures that your AC can expel hot or cold air extracted from the living space outside.
For more AC maintenance tips for homeowners, read these must-know HVAC maintenance tips.
Preventative Maintenance Tips for Businesses
Businesses often have different maintenance needs than homeowners due to the large area that needs conditioned air. If you are a business owner, read this in-depth guide to HVAC maintenance for business owners so you can ensure your employees and customers have a comfortable experience.
Signs Your Regular AC Maintenance Is Due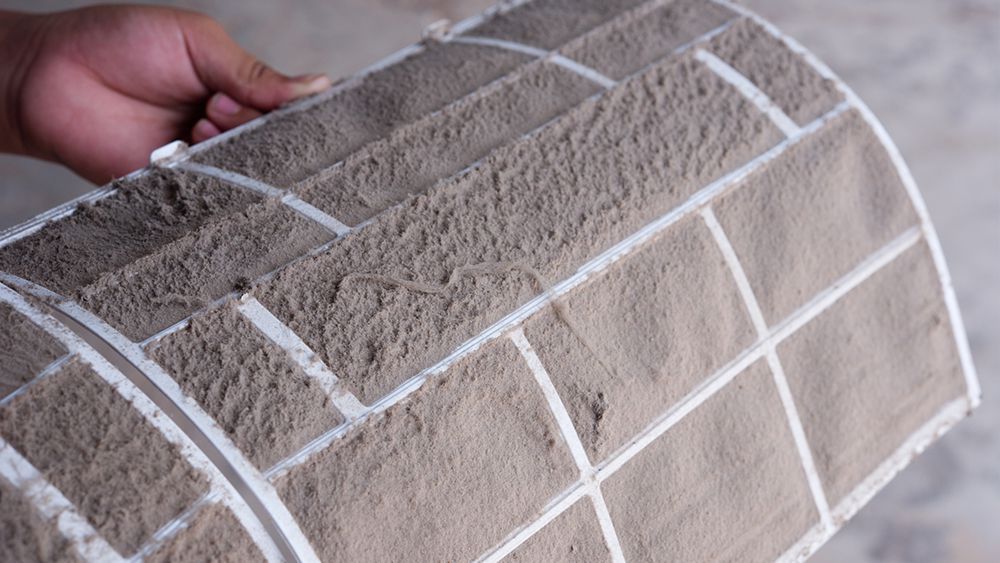 If you've been delaying and ignoring the supposed maintenance checks, your AC will usually let you know. Here are some signs that your AC needs another maintenance session:
Strange Noises: If you notice any weird noises coming from your AC, such as hissing or whistling sounds, it is a sign something is wrong with your air conditioner. Call the repairman so they can look at what's producing these sounds.
Weird Smells: If working properly, your AC should not produce any smell. If your AC is suddenly giving off a foul odor, chances are something is wrong.
High Utility Bills: Extremely high utility bills are another sign something is wrong with your AC. When your AC has a problem, it needs to work much harder to cool the room. As a result, it consumes more electricity.
Poor Cooling or Heating: A surefire sign that your AC needs tuning is that it is not performing as it once was. If your AC is suddenly having trouble maintaining your desired temperature, go through the maintenance checklist and see what the problem could be.
Water Leaking from Your AC: If your AC is leaking water, it is most likely due to a clogged drainpipe resulting from poor maintenance.
Your AC gives these signals and more when it needs a tune-up. Never neglect these signals, as poor maintenance can result in more problems over time. To find out more signs you need an AC tune-up, read this guide on AC tune-ups.
Why Is Your AC Running but Not Cooling?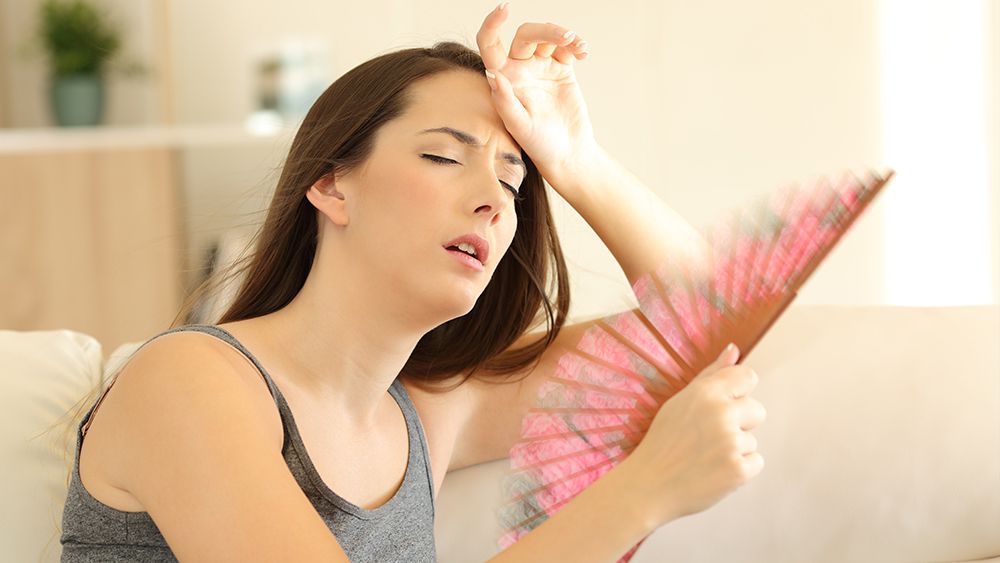 One of the most common problems homeowners face with their air conditioner is that, despite running, it is not cooling. It is frustrating when your air conditioner is guzzling electricity, but the room is not a degree cooler.
Here are some reasons your AC is running but not cooling:
1. Incorrect Thermostat Settings
One reason your AC may not be cooling is that you have it in the wrong settings. Though it sounds obvious, it is one of the most common reasons for poor cooling. Many homeowners don't even realize they have the thermostat in the wrong settings.
First, make sure you've set the thermostat to cool mode in summers and heat mode in winters. For instance, if you've set it to cool, try decreasing the temperature a few degrees and see if it starts cooling. If changing the settings doesn't work, your AC may not be cooling due to one of the reasons below.
2. Dirty Air Filters
The air filters prevent dust and debris from entering the AC's indoor unit. Over time, dust and debris can clog the air filters, reducing airflow to the AC. Due to inadequate airflow, your AC cannot effectively cool the air in your home.
Remove the air filters and hold them up. If you can see through them, they are good to go. If not, follow this air filter cleaning guide.
3. Blocked Outdoor Unit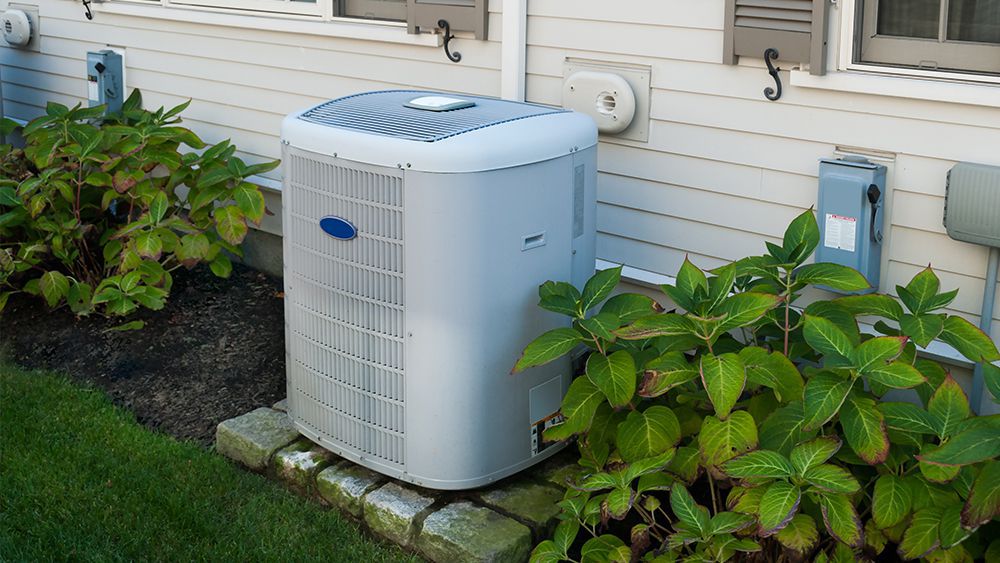 The outdoor unit is responsible for expelling hot air in summers and cool air in winters from the inside to the outside. Over time, small branches and leaves can block the unit, impeding air transfer. Check the outdoor unit for any signs of blockage. Turn the AC off, including the circuit breaker, and manually remove any debris.
4. Frozen Evaporator Coil
In your AC's indoor unit, there is an evaporator coil. Hot air from your room passes over the evaporator coil, which removes heat and humidity from it. The AC sends the chilled air back into the room. Your evaporator coils can freeze up for several reasons.
If your evaporator coils are frozen, effective heat transfer can no longer occur, and your AC loses the ability to cool your home effectively.
5. Refrigerant Leak
Refrigerant is the liquid in your AC's coils through which it cools your home. A refrigerant leak results in poor cooling as effective heat transfer cannot take place. Moreover, a refrigerant leak also makes your AC work harder, leading to increased wear and tear and higher energy bills.
There are a few tell-tale signs of a refrigerant leak you should never ignore. Never attempt to handle a refrigerant leak yourself, as it can be hazardous.
6. Leaking Ducts
If you have a central air conditioner, duct leaks are one of the main causes of loss of conditioned air. 20 to 30 percent of the air that moves through the ducts is lost due to leaks. You can prevent loss of conditioned air by sealing and insulating ducts.
Air conditioners can suffer from an overwhelming variety of problems.
If your AC is troubling you and you are at your wit's ends trying to figure out what the problem is, read this handy guide to common AC problems and how to fix them.
Should You Repair or Replace an Air Conditioner?
One of the most common questions homeowners have as when confronted with a significant repair is whether it is worth repairing an air conditioner or buy a brand new one. Whether you choose to repair or replace your air conditioner depends on several factors.
Age of the Unit
The average lifespan of an air conditioner is between 10-15 years. If your AC is at the end of its lifespan, it may not be worth investing the money to repair it. A possible exception is when your AC is very well maintained, and your repairman predicts it can last for another few years with good performance.
Cost
One of the main things you should consider when deciding whether to repair or replace your AC is the cost. Some repairs, such as a blown compressor, are so expensive that it is more cost-effective to replace the unit. Rather than trying to replace a broken compressor, you can spend a little more and get a brand-new air conditioner.
Frequency of Repairs
If the frequency of repairs is very high, it can be an expensive practice and turns out to be a constant headache. Calling the repairman time after time is tedious, and you may appreciate the peace of mind that comes with a new AC. If you feel that your air conditioner is breaking down every few weeks or months, it may be worth getting rid of it.
Which Refrigerant it Uses
Older AC units often contain a refrigerant known as R22. The United States banned R22 due to its environmental impact. As reserves run out, R22 is becoming increasingly difficult to obtain. If you get a refrigerant leak, fixing it and topping up is becoming difficult day by day. If you have an AC that uses R22, replacing it may be the best option.
How Much Does an AC Repair Cost?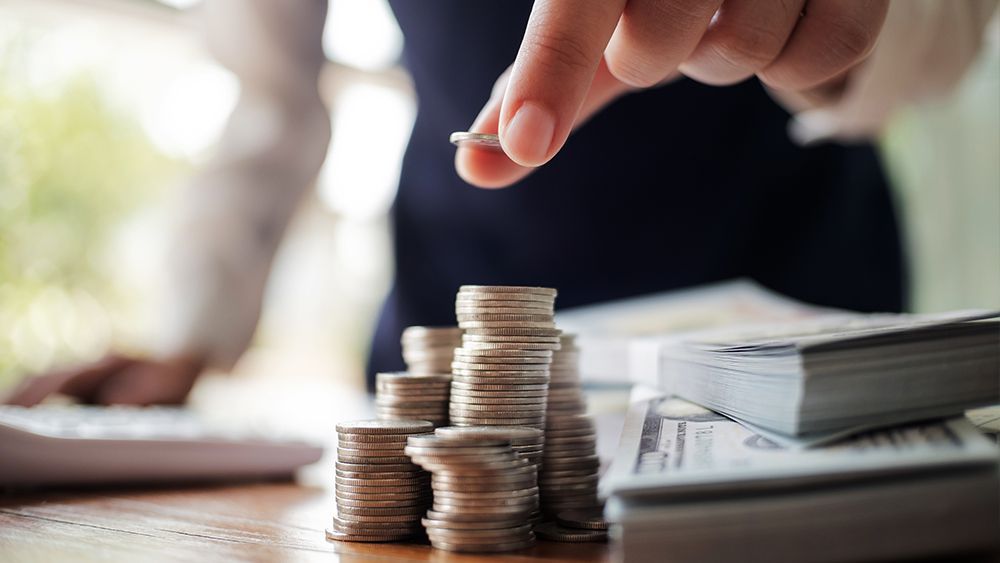 According to HomeAdvisor, the average cost of repairing an air conditioner is between $166 and $599. This figure may vary according to your area of residence. You can use HomeAdvisor to get free estimates from contractors in your area.
Some problems are more challenging to fix than others and, as a result, cost more. Depending on your location, detecting and repairing a refrigerant leak can cost anywhere between $225 to $1,600. Similarly, replacing a broken compressor is extremely expensive and can cost anywhere between $1,350 to $2,300.
The good news is that a yearly tune-up only costs $80 to $100. Spending this amount once a year can help stave off major repairs and save you money in the long run.
Things to Consider When Selecting an AC Repair Company
License
Safety is of utmost importance when selecting a repair company. You don't want to let in a bunch of random, inexperienced strangers into your house. Make sure that the company you are thinking of selecting has a valid license from the relevant authorities.
Reasonable Rates
One of the most important things when selecting an AC repair company is whether they offer reasonable rates. You don't want to end up spending an excessive and unjustified amount on repairs.
Get quotes from a few different repair companies and compare them to figure out the average for your area. Comparing charges will help you figure out if someone is overcharging you.
Employee Insurance
Employee insurance is an often-overlooked factor when selecting a repair company. However, if the repairman suffers some injury while repairing your air conditioner, you may end up having to pay for it. Ensure that the company offers on-the-job insurance to all their employees, so you are not liable in case of an injury.
Emergency Service
Whether it's the day before a big event or something else, air conditioners have a habit of breaking down at the most inopportune moments., Your AC repair company should offer emergency services so you can get your AC up and running as soon as possible.
Referrals
A good repair company will have many satisfied customers around. Ask people around you which repair company they recommend and have been using for years. The chances are that if a repair company has a lot of referrals, they are worth it.
Customer Service
A good customer experience is one of the most important things when selecting a repair company. Pay close attention when you contact the company for the first time. Are the employees polite? Courteous? Do they give in-depth answers to your AC queries? If you answered yes to all the above, you've found an AC repair company with good customer service.
How to Keep Track of AC Maintenance?
Sometimes, keeping track of AC maintenance seems like a daunting task, especially with monthly, seasonal, and yearly check-ups. Fortunately, a smart AC controller such as Cielo Breez Plus can make your job a whole lot easier. Amongst its multiple smart AC features, it can also keep track of AC filter cleanliness. You can also make use of comfort & convenience-focused AC features like timelines of actions and usage history to make smart decisions pertinent to your air conditioning.
Apart from that, you can follow our HVAC maintenance checklist to ensure you are never behind.
AC repair may seem like an intimidating prospect; however, some basic know-how and a skilled contractor can make things more manageable. Now that you're equipped with everything you need to know about AC repair and maintenance, you'll be able to keep your AC in fabulous shape with little effort and low expense.